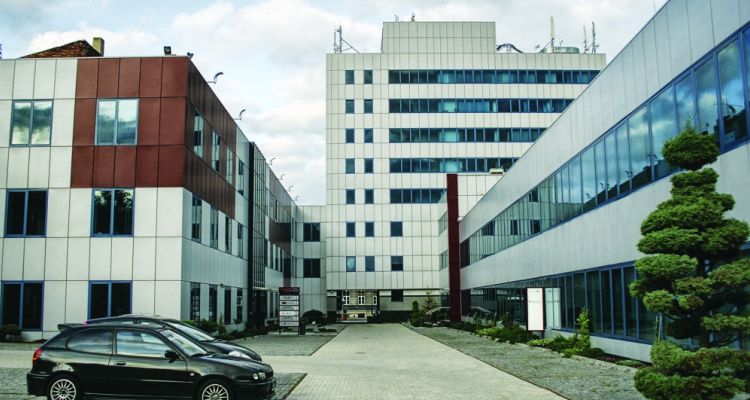 Investment area
Total
:
8500 sqm
Office
:
8200 sqm
For lease
:
3000 sqm
Office class: B+
Rent
zobacz kontakt
Commercialization

Business House
05-090 Raszyn, Janki
Mszczonowska 60

Contact

zobacz kontakt

42 256 06 66
728 960 196
maciejs@business-house.co

zapytaj o ofertę
| | |
| --- | --- |
| Building status: | Existing |
| Total building area: | 8500 sqm |
| Area to rent (min. - max.): | 45 sqm - 3000 sqm |
| Building end date: | 2008 |
| Underground storey number: | - |
| Ground storey number: | 8 |
| | |
| --- | --- |
| Typical area level: | - |
| Common area ratio: | bud. A: 6%, bud. B: 4%, bud. C: 5% |
| Underground parking place number: | - |
| Ground parking place number: | 106 |
| Parking place ratio: | 1/70 |
The main adventages of complex office complex Business House Żeligowskiego are:
two driveways to the complex area: the first one from Żeligowskiego street, the other from route A. 1-go Maja,
a big, separated, secure parking lot on the complex area,
parking spaces are assigned according to conversion rate 1/70 sq metres of hired space,
two posts of security, monitored area which is all the time secured by supervision services with interventionist groups,
modern outside architecture,
the possibility of own free creation of offered spaces,
conference room for 80 people,
the highest standart of the buildings, e. g. granite floors,
instalation of central heating from municipal network,
two-sided supply of the buildings with energetic network.
- basic supply 2000 kW,
- reserve supply 800 kW (can be increased to 1 600 kW),
own transformer station,
quiet elevators (Otis company),
air - conditioning,
mechanical ventilation,
system of signalling a fire,
electric installations 230V/400V,
computer installations: main server room and server rooms on each floor,
telephone installations: the amount of numbers is fitted to lessee's needs,
telecommunications service providers: Orange, Dialog, Telkonekt, MNI Telecom and others,
kitchenettes,
green zones with planting around the buildings,
the possibility to instal an outdoor advertising.
Standart of offered spaces
floors: concrete, floor finish, floor panel (the possibility of own completion),
walls: white,
window boards: granite Rosso Porino,
heaters with thermoregulators,
elevator's walls: cased with granite,
ceilings: Armstrong, raster lamps 500 luxes,
warning lights,
electrical equipment,
electrical installations,
elevators,
air conditioning,
ventilation: mechanical,
system of syngalling a fire,
open able windows,
computer installations,
telephone installations,
completed and fully-equipped bathrooms.
| | |
| --- | --- |
| Access control | Yes |
| Phone wires | Yes |
| Computer wires | Yes |
| Electric wires | Yes |
| Phone exchange | No |
| Air condition | Yes |
| Heat and smoke detector | Yes |
| | |
| --- | --- |
| Raised floor | No |
| Henging ceilings | Yes |
| Covering | Yes |
| Opened windows | Yes |
| Fiber link | Yes |
| Dividing walls | Yes |
Office complex Business House Żeligowskiego is situated by the Gen. Lucjana Żeligowskiego 8/10 street in Łódż in about 1 km from Piotrkowska street, Pałacu Poznańskiego (Poznanski Palace) and Centrum Handlowego Manufaktura (Manufaktura shopping center). In the neighbourhood of Business House Żeligowskiego there are; banks, hotels, kindergartens, schools, high schools, museums, shopping centers, centers of sport and recreation.
Additional convenience is short way to main transport route Al. Włókniarzy which is the part of national roads number 1 (1 km), railway station Łódź Kaliska (2,8 km), railway station Łódź Fabryczna (3 km) and the Władysława Reymonta (7,3 km) airport.
Nearness there are stops of bus lines and trams of city transport:
Legionów street : three lines (130 m from the main entrance),
Al. 1-go Maja: seven lines (155 m from the main entrance)),
and intercity :
Al. 1-go Maja: two lines (155 m from the main entrance)
Rent
| | |
| --- | --- |
| Asking rents for office space: | 40.00 PLN / mkw |
| Maintence fees: | 15.00 PLN |
| Min. rental period: | 24 miesiące |
| Rent for ground parking place: | 150.00 PLN |
| Rent for underground parking place: | 0.00 PLN |
Office complex Business House Żeligowskiego offers 7 900 sq metres of office, utilitarian and storage space, which can be hired in three different buildings, as well as parking space for 106 vehicles. In all of the buildings, up-to-date technical systems were applied, owing to which a lessee may feel very comfortable and secure. Office spaces in the buildings stand out thanks to interior trim of highest quality. The building itself is also very distinctive among the other ones in Łódź, owing to both its location and unique front elevation that is made of stone plate, aluminium and glass.
Office complex Business House Żeligowskiego has been a part of Lodz Special Economic Zone since 2008. It also fulfil both the requirements concerning the buildings of public utility and technical conditions, as it has got the acceptance of sanitary services, fire department and National Labour Inspectorate.
We want to offer you the hire of offices, whose joint area equal ca. 2 800, 00 sq metres. They have been already available since October 2012. The offices are 'open space' types, which enables you to arrange them in any way and adjust to your personal needs.
We do hope that unprecedented values of our place will meet your expectations.
Other offices in the city