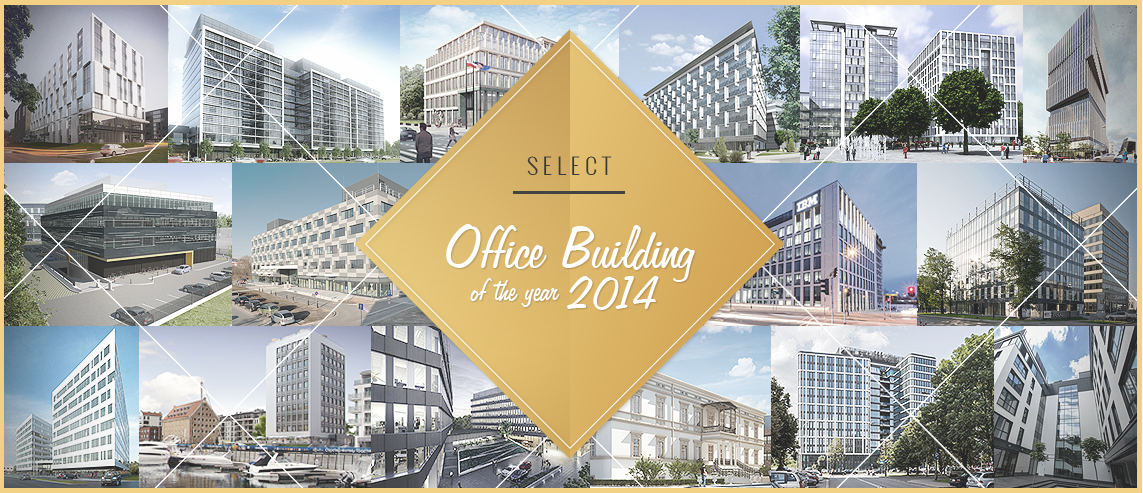 Dear readers!
We have a pleasure to invite you for the second time to vote for the most interesting, the most attractive and the most inspiring offices of the previous year.
We are presenting 17 structures from several office markets in Poland like Warsaw, Cracow, Wrocław, Katowice and Gdańsk among all investments, the building of which was completed in 2014.

The rules of the contest
Each person may vote only once.
Each voter may justify their choice by giving an opinion concerning a chosen investment - > The most interesting opinions will be published after the competition!
Prizes
The prize is waiting not only for the most interesting investment but also for each reader who will decide to vote!
The winning investment will be awarded a two-page presentation of the project in the newest publication of "E-biurowce.pl – the Polish office market in 2014", which will be prepared by the graphic's department in the editorial office of e-biurowce.pl.
The voting readers will receive the newest edition of the "E-biurowce.pl" yearbook provided that they will fill the following form with address data, on which we will send the copy of the magazine.
We invite you to vote until 17 April 2015!