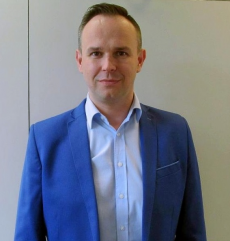 Is it possible to carry out a project on the area of the size amounting to several thousand meters within the same period?
Of course. The example is interior design of a new registered office of IKEA. Interbiuro has prepared a project of the size amounting to 5500 sq. m within three months. It was a big challenge for the whole company. The list of people engaged in the project at the construction phase included: Project Manager, two Junior Project Managers, Construction Manager, Project Coordinator, Architect, Logistician and a person who prepared a cost calculation. When it comes to construction employees and installers, there were some days when we notified work for more than 110 people. Before commencement of the realization, we had drawn a detailed schedule discussed with all sub-contractors. We set several milestones, the so called control points. In case of any delays, we had prepared alternative scenarios and reparatory programs. Most of the time, all works were conducted around the clock, however, any loud works were performed between 6 p.m. and 7 a.m. because of the tenants on other tiers. Logistics of delivery was crucial in this aspect, the schedule of which was strictly connected with the realization plan. All materials were delivered "just in time" because we could not store such substantial amounts on the available area. It is worth mentioning that there were about 30 pallets of floor covering. Coordination meetings with all sides engaged in the project turned out to be really invaluable. Trust, good communication and cooperation of all the involved sides were the foundation of this success.
What happens when a tenant wants to commission some additional works at the final stage, that is during finishing works?
It all depends on a moment when a client commissions such works as well as on a scope. If such changes are submitted at the beginning, we are able to perform them, sticking to our deadline. Chances for beating the final deadline are lower when the changes are reported later in the schedule, and the costs are, of course, automatically higher. There are some situations when we accept a commission of additional works, provided that we will perform them later, that is after completion of the basic works.
Sometimes a company commissions rearrangement of their registered office without resigning from using it. Is it possible to rebuild a company's headquarters without disturbing continuity of the work?
We are able to perform everything, under certain assumptions. The rearrangement of space on a functioning office takes place relatively often. Works should be carried out in stages, which is related to a little bit longer time of realization, which can also influence the costs. The scope of stages has to be selected in such a way that employees could perform their work in other part of their office, and the construction team should be provided with a problem-free access to, for instance, an elevator or a staircase. Taking such arrangement in consideration, we put much greater emphasis on current maintenance of cleaning and we often use services of a cleaning company in a given building, which is perfectly aware of the tenant's requirements.
Does fit out allow for a quick reaction when there are some problems during realization and some changes are necessary?
We implement changes and resolve problems every day during various investment processes. It is a crucial part of each project. They are extremely important because they complete the final shape of a given fit out. A fit out company has to be prepared for a fast path of introducing changes as well as for both cooperation and a quick reaction of a client.
How do you think, what are the possible threats of the Client-Contractor relation during an investment process?
The role of a contractor is to implement a project within the given timeframe, budget and quality agreed with a client. Threats constitute another interpretation of these three elements by a side of this process. Another frequent problem is appearance of many consultancy units who represent a tenant, that is the owner of a building. Each side would like to show their competences and thus there are some situations when making a simple decision becomes a problem. The role of a contractor is to look at the totality in order to limit risk at each stage of the investment. Cooperation of all sides as well as trust are the foundation of a successful project.