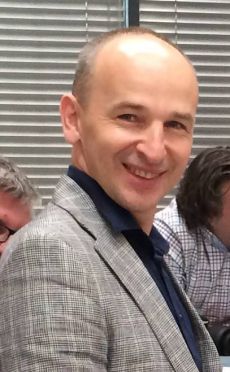 Do allergists have their reasons for being afraid of floor coverings in the office?
Allergists definitely should not be afraid of floor coverings in the office, especially if they use the coverings of Flotex type. These coverings are produced from polyamide, not polypropylene; they pollinate in only small degree, they are easy in care and use (vacuum is enough), they keep the dust and do not rise it in the air. Flotex is a kind of floor covering which has an approbation of the British Allergy UK Institute and it is recommended to all people suffering from respiratory system problems and allergies.
How can floor covering influence air quality in the office?
Both indirectly and directly. Indirectly – through the production process or necessity of selection a specific cleaner to each floor covering. However, the most crucial fact is its direct influence, that is the content of volatile organic compounds. The floor coverings produced by Forbo have low emission of volatile organic compounds and they meet standards of air quality inside the rooms (01350).
Is there any other way of contributing to creation of healthier and safer work place by use of floor coverings?
We often do not realize how important the floor is in our life. The selection of finishing layer of the floor has an impact on many factors: well-being, comfort, concentration, proper ionization of air/electrostaticity, safety related to anti-skidding or signs for the disabled.
To sum up, how should proper floor covering look like in the office rooms?
The floor coverings should be picked adequately to the interior in which it is located. Carpet coverings in tiles will be perfect in office rooms, since they provide comfort, safety, proper acoustics and aesthetics. Undoubtedly, it is worth remembering about proper coloring. Grey colors are no longer popular. Offices are also canteens, entrances and sanitary rooms. We recommend flexible floor coverings and entrance doormat systems in such rooms. We offer complex floor solutions to each part of the building from only one deliverer.