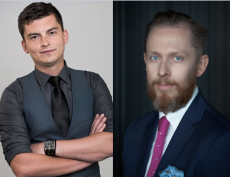 Should the companies that invest in Krakow worry about gaining qualified employees in the future?
Sebastian Wysocki: The already mentioned candidate-driven market may be observed in most business sectors and, in fact, in all regions of the country. The immensity of opportunities offered to qualified employees on the current labor market has a significant impact on the directions of occupational migration. Thereby, we should rather consider in which regions investors can expect intensified personnel deficit. According to Antal's observations, the lack of qualified personnel wouldn't probably concern centers that concentrate not only the highest volume of existing businesses but that are also the most eagerly chosen centers by employees as places for living. Krakow is a city that definitely belongs to that group.
Krakow is the second office market in Poland due to its size (over 1 million sq. m). How does the survey carried out by CBRE and Antal evaluate the accessibility to office space?
Kamil Tyszkiewicz: The accessibility to office space has been assessed at 7.2 points out of 10. According to the report carried out by CBRE "Regional Office Market After Q4 2017", the capital of Little Poland has maintained the position of regional leader of the office market for quite a long time. This is a city where the highest increase of space (190 000 sq. m) was recorded in 18 new buildings in 2017. It's worth emphasizing that the ageing process of the office market in Krakow favors carrying out new office projects class A that offer more and more facilities to its tenants. The most distinguishing buildings that erected in 2017 are DOT Office and Equal BO in Krakow. What's more, another investment that is worth attention is no. Podium Park, which is currently under construction.
How is Krakow's infrastructure evaluated by investors?
Kamil Tyszkiewicz: Infrastructure in Krakow has been assessed at 6.8 points out of 10. Airport transport operates most effectively (8 points). The growing Krakow-Balice airport allows for a quick connection with the largest Polish cities and many European capital cities, which has been appreciated by investors. The equally highly assessed aspects (7.3 points) are railway and public communication. However, the final note has been lower due to comfort of communication by car in the city, which has been assessed at only 5 points. The inhabitants of Krakow complain about traffic jams but intense development of the bicycle path chain has an impact on loosening the traffic in the city, which is a great benefit for employees.
Krakow is the second largest public center in Poland. You've mentioned that employees eagerly choose the capital of Little Poland as a place for living. What are their opinions about the city?
Sebastian Wysocki: We all know the main problems of most of city agglomerations in the country. It's mainly a poor pro-ecological policy and polluted air. Krakow isn't an exception. In spite of the fact that the mentioned factors play an increasingly important role, the city was assessed at 7.7 points out of 10 in the report "Investment Potential of Krakow". This is a really good result. What's more, according to Antal's data, Krakow is considered the second most attractive place for living and the willingness to relocate to the former capital is declared by every third expert and manager. What are the most appreciated aspects of Krakow? First and foremost, it's worth mentioning the rich cultural offer, which was assessed at 8.9 points in the report. Numerous touristic attractions, high comfort of living and incredibly rich historical heritage are only some out of many characteristic factors of the city. Other important assets for the inhabitants are: attractive commercial offer, high educational level and a sense of security.
Is it possible for investors who want to start a business activity in Krakow to get some support from public administration?
Kamil Tyszkiewicz: The aspect of support from public administration in Krakow is assessed really bad. It obtained only 4.9 points out of 10. However, it's worth noticing that this is generally related to low opinion on public administration in our country. Companies mainly complain about high level of bureaucracy, excessively developed procedures and some difficulties in the access to experts. Thereby, it's extremely important to continue joint efforts to make this cooperation more effective.