In Poland, which is one of the fastest growing economies in Europe, the situation on the office space market is improving as the activity of both, tenants and investors is rising. Differentiation of rents and yields can be observed on the market. In some cities such as Gdańsk and Łódź the Rents have fallen, while in other locations rents remained stable. Yields of the best investments are also characterized by a volatile, falling in some markets.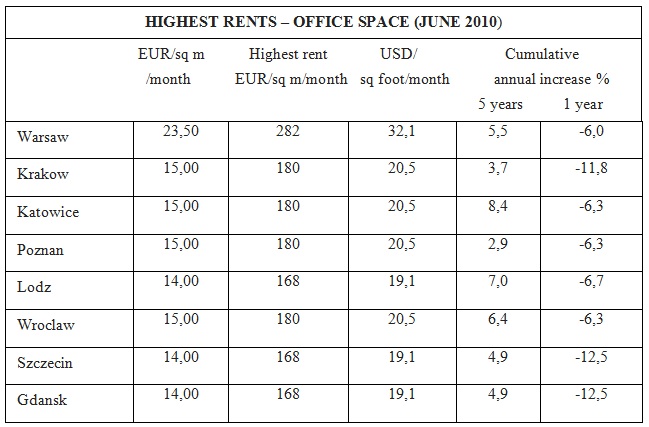 RENTAL MARKET TRENDS. The total volume of lease on the Warsaw market, where growth has been reported in the previous four quarters, slightly decreased by about 17 percent in the second quarter. The off-center locations are the main reason of this situation. Quarterly rental volume increased by about 60 percent in relation to the previous year. Total resources of office space, which increased gradually by 2 percent since the second quarter of 2009, increased again and are standing at approximately 3.4 million square meters. Total vacancy index, which has been increasing over the last 8 quarters, increased from 7.6 to 8 percent at the end of the second quarter of 2010. The vacancy rate for the city center, which was less predictable, increased from 6.6 to 7.2 percent.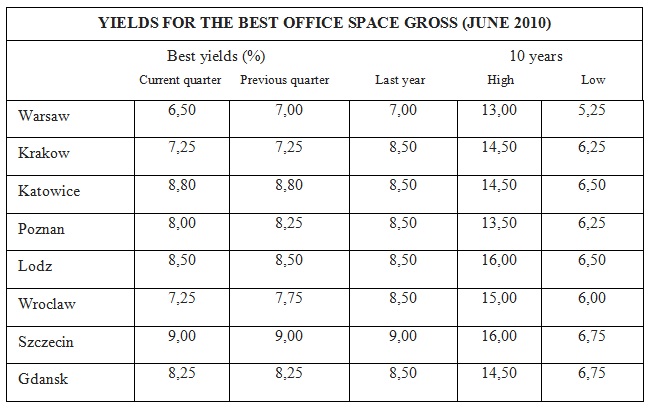 INVESTMENT MARKET TRENDS. Investments in real estates in Poland increased by about 13 percent., but investments in the office sector, which year on year increased significantly, decreased by 30 percent compared to the first quarter of 2010. The total investment in the office market totaled 245 million euro and accounted for 30 percent of total volume of investments (50 percent in the last quarter). The best yields, which rose in some cities, are high and vary between 6,5-9 percent.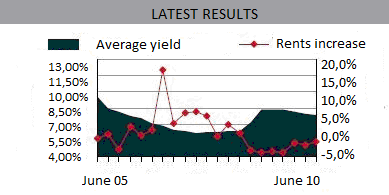 PREDICTIONS. Expectations are, that the Warsaw market will get another 40,000 sqm of office space, one quarter of which will be opened in the city center. Within a year, the activity of tenants and the highest level of nominal rents will increase. Yields for the best real estate in Warsaw, which decreased by 50 basis points from the second quarter of 2009, will remain stable. However, in some regions, yields may decrease by an average of 25 basis points.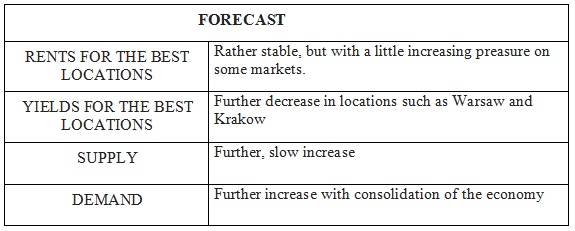 MARKET ACTIVITY. In June, CA Immobilien Anlagen AG became the owner of portfolio of office properties with an area of ​​124,088 square meters in Warsaw, through the acquisition of shares in Europolis Real Estate Asset Management GmbH (locations such as, Lipowy Business Park, Sienna Center, Saski Point, Saski Crescent, Bitwy Warszawskiej for a total amount of 236.4 million EUR). The transaction was part of a pan-European investment with a total volume of 1.5 billion EUR.