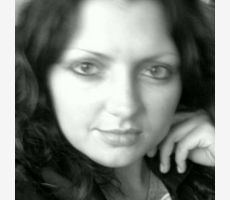 What is the office market in the Tri-City area? What is there for tenants? And is it competitive with other centers of the Baltic area? About the prospects for development of the offices on the Polish coast - we speak with Daria Zagożdżon-Dembicka, lease manager at Baltic Business Centre
What is the condition of the Tri-City office market? How do you assess the development of the market compared to other Polish cities?
Tri-City market over the last few years was developing very dynamically. There are many office projects at the highest level, dedicated to demanding customers. New offices are mainly Class A and B +. Unfortunately, we are not a leader, but we are chasing other agglomerations, such as Krakow and Wroclaw. Warsaw office market is so large that it is treated quite separately. It seems to me that Warsaw will always be a leader in attracting foreign investors, such is the nature of capital and there is no indication that its position will be threatened in the near future.
What are the Tri-City values that attracts investors?
Tri-City is not just Gdańsk, Sopot and Gdynia, but also the so-called Small Tri-City, Reda, Rumia and Wejherowo. It seems to me that investing in our region has the same advantages. We have airport with connections to many European countries, ports support both passenger ships (ferry base in Gdansk and Gdynia, have a permanent connection with Sweden, Denmark, Finland and Germany) as well as commercial vessels (depots in Gdansk and Gdynia). We have a large railway junction and road network, which is currently being modernized because of next year's Euro 2012 tournament. Tri-City is not only the shipbuilding industry, with which we are often identified, but also a network of higher education - technical and arts. Thus, investors who wish to locate their businesses here, will not have trouble finding workers. Proof of this are the headquarters of such companies as Reuters and Sony Pictures Entertainment.
How is the quality of life in the Tri-City?
Gdansk Metropolitan Area ranks first in the ranking of the best quality of life among Polish cities. It is a blend of rich cultural and historical heritage and beautiful natural surroundings. Tri-City is an ideal place not only for business development, but also to relax and pursue interests. Gdansk Metropolitan Area and surrounding areas (sea, forests, lakes), offers unlimited possibilities for spending free time in nature (water sports, cycling, walking, golf, skiing), and in many sites of historical and cultural activities (theater, opera, concert hall, museums, arenas and sports stadiums). It is also worth mentioning that the city officials extensively solicit new investors by participating in a number of presentations and international trade fairs and conferences.
Is the Polish coast a competition for foreign centers in the Baltic Sea?
It is difficult to answer this question clearly, as big global players are guided by its multi strategies that commercial property owners do not know. But I have the impression that the decisive conditions are labor costs, availability of labor (preferably cheap), infrastructure development, economic and political climate, simplifications and discounts for investors. Availability of office space is in last place. Decisions to locate a business in one or another country are planned for years, so in the absence of offices, local government agencies and developers manage to build buildings. A lot of buildings are built faster than it takes to educate highly specialized staff and build roads. It seems to me that Poland has the potential to attract foreign investors. We have all the advantages that they need, and the authorities, both at central and local level, should do more to try to enable the optimal conditions for development.At the moment, an important asset of our country is the economic growth which can not be said for many other European economies that have serious problems.
Which service sector in the Tri prevails among the tenants according to your experience?
Our observations indicate that the tenants can be divided into three main groups. One of them are multinational combines, which located their offices in our region. The second group - the local companies which are of such a stable position in the market that they can afford to rent office space in a prestigious office buildings. The third group - the branches and settlement centers operating in the Polish banks, insurance and funds companies.
On the website you mentioned about the innovative ideas in your office complex. What are the solutions?
Yes, our idea for the construction of BCB Business Park is an innovative and well supported by the observation of investments in the world, as well as the detailed analysis carried out by consultants on our behalf. So far, there is and there was no real business parks in the Tri-City. There are some office centers, but they offer only office space (and the marginal gastronomy). In our investment it is different. We not only offer offices in five office buildings (in the first quarter of 2012 there will be the first office building, B1, commissioned to use), but also the hotel (130-170 rooms, catering, conference rooms and recreation space) and a conference-exhibition center ( service, catering, exhibition, auditorium and conference areas). In the near future we also plan to start building building C1, a shopping-service center, where there will be medical, fitness, dining, shopping and nursery areas.
Which design intentions are included in this project?
Our goal is that the BCB Business Park becomes a small self-contained village, where one does not only works, but also can spend free time in a recreation area or in a fancy hotel or eat lunch in the restaurant. For the participants of the conference and symposia, a great advantage is the proximity of the exhibition and conference center and hotel. All in about 11 hectare area. The advantages are the proximity of the airport in Gdansk Rebiechowo (1 min. walk), the proximity of an beltway and bus and metro stations (to be commissioned to use in 2015) and, above all, a huge number of available parking spaces, which are missing in the very center.
How do you want to adjust the object to be attractive to customers?
Our investment, is in principle, to be realized in attractive way for potential tenants. Our advantages are a great location and flexibility in the arrangement of leased space. Each tenant can freely arrange the leased space. We also offer services of our designer. We also offer furniture leasing. The building has facilities for disable people, we also have facilities for mothers with children. The BCB Business Park offers underground parking and approximately 2,000 parking space on the surface. Not a single developer building in the center of the city, where land prices are very high, can afford it. And we, in good conscience, can say that the employees of our tenants will not have problems with parking their cars. We also offer the most attractive prices in the Tri-City in the B1 building, which is now being built.
Thank you for your time.