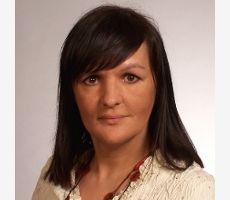 Does Krakow stand a chance to become an attractive alternative to Warsaw?
I do not see a chance for Krakow to match Warsaw in this regard. As for today, Warsaw has 3 million square meters of office space to offer, and Krakow has 300 thousand. It speaks for itself. Companies are attracted to Warsaw. This is due to the fact that Warsaw is the most famous Polish city, our business card. Capital also offers better communication and easier international connections.
And what Krakow has to offer?
It happens that the big companies establish offices in Krakow and Wroclaw. These locations are attractive to them mainly because of the culture and comfort of life. Krakow is well regarded as a city of traditions and climate. There are more attractions and leisure opportunities than in other regional cities. We have a very well developed infrastructure, cultural and entertainment: theaters, museums, cinemas, restaurants, pubs.
Which companies are concentrated in Krakow?
In Krakow, they are mostly companies in the BPO sector. For example, our flagship tenant is Capgemini (Rondo Business Park with 9 thousand square meters, and Quattro Business Park-10 thousand square meters). Krakow is a leading city in the field of outsourcing. Small companies rarely decide to rent office space, which of course does not mean that we do not offer office space suitable to their requirements. Companies with 30-40 employees also have a chance to rent from us a separate floor or smaller area. A good example is Skanska, which leases space in an office building Onyx. Large corporations show greater interest in this matter.
What is most discouraging for potential tenants?
In some areas of Krakow there is no good communication. An important element that tenants pay attention to are parking spaces. The lack of it is a big threat because too little parking ratio significantly reduces the chances of the object to be leased.At this point, our two new projects have a very good ratio of parking spaces (Quattro Business Park-1 space for every 43 square meters, Green Office - 1 space for every 35 square meters). However, there are office buildings for which this factor is bad, for example, 1 place for 100 square meters
What other factors are important to tenants?
Certainly, the location and accessibility. Equally important is the price - but not just the rent, but the total cost of using given office building. In the case of outsourcing companies, which there are many in Krakow and these are our main tenants, the most important is the location. It does not have to be a location in the city center. What is important, is easy access to the ring road of Krakow, access to the airport, and above all, the availability of using the public transport. Employees must have a easy access to the office, since most of these companies work for example in the U.S. time, and they often end up working to 1-2 at night. Our office buildings are located on the main points of public transport. Equally important for large outsourcing companies is the environment. Green Office advantage is that in its neighborhood there are headquarters of such companies as Onet's server room and the Jagiellonian Centre of Innovation. The housing estates are located opposite to the office building, where employees of this office can accommodate.
Will the new office facilities be able to create a business nature of Krakow and attract more companies?
Very large role in this subject are the companies responsible for the promotion, because only those companies, Krakow can create a larger business facilities. I am hopeful that we will succeed - everything is evolving.
Thank you for your time.