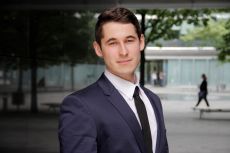 There are more and more start-ups on the Polish market from year-to-year. Do they actually constitute an important group of tenants on the office real estate market?
Start-ups are becoming a growing group of tenants who occupy both co-working space and office space. All we need to do is to analyze the transactions of the last several quarters in order to notice the names of companies which used to comprise of several people and now they have become dynamically growing enterprises which lease large office areas. What is more, office developers more and more eagerly choose co-working concepts in order to attract young companies, which actually emphasizes the importance of this particular group on the office real estate market.
While looking at the history of many global companies, we can observe a particular phenomenon: their initial head offices were usually garages or apartments. Nowadays, companies tend to locate their business activity in modern offices or co-working centers. What is the reason for such a change?
Initially, a lot of companies start their business activity by leasing cheap apartments. However, competitive prices of co-working spaces of different standard make that young entrepreneurs more and more often consider leasing professional office space. The already mentioned spaces offer much greater opportunities and comfort of work. Young entrepreneurs have therefore a unique occasion to establish new business relations and exchange experiences among other start-ups.
One of the key assets are also flexible lease conditions. Start-ups very often need great freedom in choosing and modifying the size of the occupied office space in consonance with their development as well as short lease period.
Moreover, young entrepreneurs more and more frequently appreciate the importance of a prestigious address, which has a positive impact on company's image.