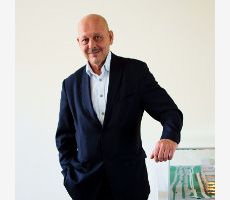 In your offer in Poland you have four office buildings, all them in Warsaw. Why and how did you get the idea to have one in Cracow?
We know the Cracow market from previous projects: hotels - Park Inn and Andel's - and the residential project Villa Galicja. We can see a very large potential there, this is why we decided to begin a new project in this city.
Did you research the market and the city potential before starting this project?
Of course. Before starting any project, whether it is a commercial or a residential project, we analyse the land, as well as the local market absorption rate. We use external companies' services and we also make our own analysis within our company structure.
Why did you decide for this particular district of Cracow?
Prądnik Czerwony district has good transport connections and is located in the vicinity of the city centre. I know its advantages, because we have carried out the residential project Villa Galicja within this district. I think that Prądnik Czerwony is one of the most interesting and rapidly developing districts in Cracow.
One of your buildings, Poleczki Business Park is distinguished by its green solutions. Are you also going to apply for LEED certification in case of the other project?
Yes, we think that adjusting office blocks to meet the requirements of sustainable construction is the responsibility of each property developer. As Poleczki Business Park has given us experience in LEED system certification, we are going to stay with this system also in case of Alma Tower.
When are you planning to start construction works?
We're planning to start Alma Tower construction in III or IV quarter of this year and to complete it within 18 months.
How did you get the idea for the block's name?
The company Alma Martket S.A. is going to occupy 50 per cent of the entire space, so the name of the building will be related to the name of the biggest tenant.
What will be the purpose of the building, apart from offices and from the commercial purpose?
The intended use of Alma Tower is mainly for office spaces; additionally, there will by service and shopping facilities on the ground floor.
Does your plan include moving Alma supermarket to the building?
There will only be offices of the Alma Market S.A., and no supermarket.
Are there tenants interested at the moment?
We are currently conducting negotiations with potential tenants about the remaining space (50 per cent).
Are you expecting other projects in the nearest future?
We are currently considering another commercial property project, we are now analysing some offers.