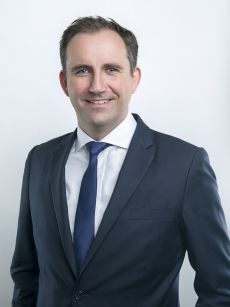 1. What was the comprehensive revitalization of the old industrial plant "Bonarka"?
The name Bonarka is not only the name of the retail and office complex developed by TriGranit, but is the name of the "State Factory of Chemical Fertilizers", that operated in this important historical district for almost 60 years, and was finally closed down in 2003. These times the Podgórze district has been a rundown area in Krakow. For today, due to opening up several cultural institutions, building residential areas, and due to the extensive development work of TriGranit, the area is a fast developing quarter of Krakow. To develop the planned mixed-use scheme, TriGranit carried out a comprehensive environmental clean-up, revitalisation and regeneration of the entire brownfield site of around 19 ha. The environmental clean-up of this former industrial plant was one of the largest private, urban regeneration projects in Poland. It entailed also complex changes & improvements in the transport network to ensure excellent access to Bonarka in all directions. These works also made a substantial positive impact on the roughly 30 ha surrounding Bonarka.
2. What were the main objectives of the project B4B?
TriGranit has always been known for so called mixed-use developments, or city centers. We prefer building a kind of city center, like Bonarka, that creates a new district in the life of a community and a new city center consisting of several uses complementing each other. The Bonarka shopping center creates not only a place to do the shopping, but due to its wide selection of restaurants, events and a big movie, it offers a wide variety of after work or weekend program. The City Center also offers the office workers of the Bonarka for business lots of service facilities, that can make their everyday life easier and the restaurants are a good choice for business meetings. And although recultivating and revitalizing of an abandoned land is a hard and long work, this extra efforts are worth it - all of our brownfield developments are still today one of the most popular and successful city centers in their given region, the city's society.
3. How do you try to change the perception of Bonarka as the industrial area?
I would say, that the Podgorze district is not seen any more as an industrial area. And they were exactly the cultural, residential developments, just as our Bonarka project that led to this change.
4. Can we see some "marks of the past" in the project Bonarka for business?
In case of brownfield developments, TriGranit always tries to leave "a sign from the past" in recognition of the area's history. In case of Bonarka City Center it is a tall chimney, that can be seen even from the city center of Cracow, and that is almost a sign of Bonarka. Moreover, some parts of the concept of the Bonarka City Center itself reflect to the industrial history of the district – e.g. the choice of materials used for facades and elevations. And using diverse, high-quality, natural materials – stone, wood, glass and brick etc. – the architect demonstrates an appreciation of the area's industrial history as well as an understanding of suitable types of materials, colors & textures from Cracow's long architectural history.
5. How will be developed the area of Podgórze Duchackie in the nearest future?
As TriGranit, I can only speak about the Bonarka project. As Cracow is still a booming office market due to the active BPO sector, and as the market environment is also supportive, we plan to go on with the construction of additional buildings. Building F will opened recently and shortly it will be fully let, Building G will be ready in Q1 2017. As for the further planned buildings in B4B (Building H, I, J) depending on the market, we would like to launch one office building every year. At completion B4B will consist of 10 class A office buildings with total area of 95,000 sqm GLA in a unique urban arrangement in an overall development value exceeding EUR 200 million.