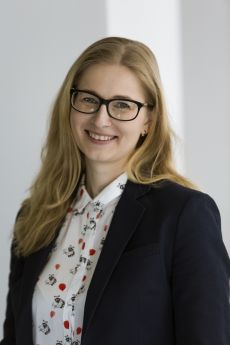 Arrangement of large office space is a process that can slightly threaten investors. Can they have a sense of feeling that fit out means that somebody else takes the responsibility for actions related to creation of work space?
Office interior design may threaten investors, but they shouldn't be afraid of this process. This issue can be managed by people or companies that have an experience and specialize in this field. I strongly encourage to commission design and fit out from one particular company, for instance, Interbiuro. Such company carries out a complex execution of office space. Clients can entrust one team with the care of duties and all they've to think about is removal to their new and completed office.
Could you present us some examples of large offices performed by Interbiuro? What were the challenges?
A long-term and difficult undertaking in design and build formula that took us two years is performance of head office of one of the leading advertising agencies in Warsaw. Its office is situated on 3 floors in the old post-factory building. The project concerned ca. 2000 sq. m of space. Due to "surprises" that were hidden in the interiors (its construction and internal installations), design works were conducted simultaneously with the execution. What's more, the office was operating all that time and our actions couldn't affect every-day work of that company.
A quite different challenge is a project for an international pharmaceutical company. In that case, we had to divide 4000 sq. m into small rooms of cabinet type, contrast them with recreation and social rooms and combine with a training center, creating an architecturally coherent space.
An interesting undertaking from the beginning of this year is a project of the size amounting to over 2000 sq. m in Wrocław Silver Forum, which we've been servicing in a very complex way for years. The main challenge was breathing new life into corporate standards of our tenant from the banking sector as well as acting in accordance with the all-Polish trend of refreshing the existing buildings and returning attractiveness on the commercial market to them.
We're currently carrying out a project of large office (of the size amounting to ca. 1000 sq. m) in Astoria Premium Offices. We're facing with such problems as time and constantly changing guidelines of our client. All I can say is that these are the most frequently met impediments during our execution of larger projects.